Hello, I'm looking to find out if there is a way to determine not login history but viewing history (times/dates) or transit history through the app. My camera is shared and I would like to see when and/or how often the camera is accessed. I do not have cloud service. Via my router, I have found the camera (Eye Two) transits over 5(?) protocols, listed below.


General
World Wide Web HTTP
SSL/TLS
DNS
HTTP Protocol over TLS SSL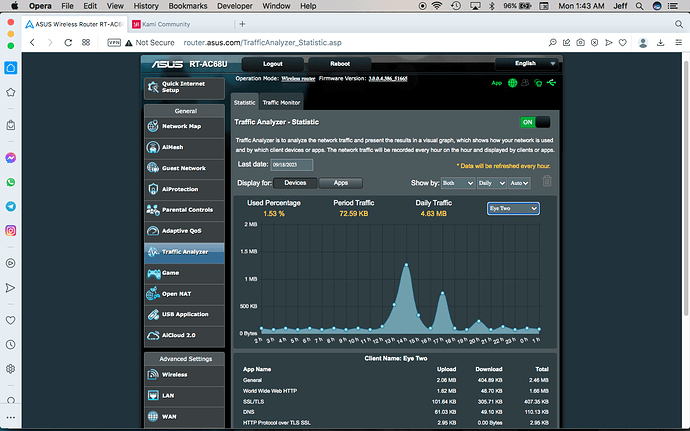 There are small packets, ~250kb. I gather these are "sent notifications" when motion is detected.
Could someone enlighten me when each protocol is used for different transmissions. And how to access viewing history.
Thank you.