How do I update my yi home dome guard's software
This is done via the app.
From the Camera page. Navigate through
… then the firmware.
Hey @Jlang109 Just open up your mobile app, tap "account" on the bottom right of the menu selection, then tap "update firmware manually".

You will then begin the manual firmware update process.
Can you post any youtube video advising how to do that and how it looks? I've tried as advised by one of your representatives no success yet no response either from them.
Hello! We don't have a youtube how-to on how to update your firmware just yet but we will be sure to add it to our queue.

See the screenshots below for steps on how to update your firmware.

Start by clicking the settings icon for the camera you want to update your firmware. The settings icon is the hexagon in the bottom right of the camera thumbnail image on your app homescreen.

Then, in the settings menu, select "Camera Settings"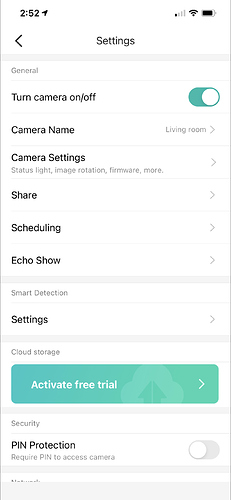 Scroll down, then select "Firmware Version"
Then, Update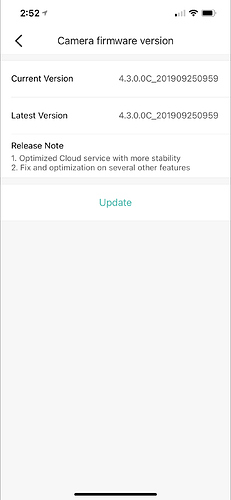 Let me know all goes and if you have any challenges. Have a lovely day!
Actually the camera after behaving erratically now I cannot connect it to the wifi or either the app. I tried the manual update of the firmware with the file one_r3gb.bin that your team provided. Now I can just hear a continuous clicking on the camera.
To which email I should send my request to have a camera replacement as nothing seems to be working on mine.
That stinks. I am sorry to hear that. Please send your replacement request to our team at www.kamihome.com/comtact. Please reference this forum thread in your message to support. Once assigned a ticket number, please share it with me on the forum and I will expedite the process for you.

Thanks for your patience. We will get you taken care of.