They're actually rather expensive anywhere I looked even in China.
I've installed the second one of these on Friday. Frustratingly it has stopped working today after only 4 days. The first one is still working fine but this lasted 4 days. Stopped responding, led lights came on and when I power cycle it l, it simply doesn't respond and the led lights remain on
Tried resetting and no response
I've replaced it with a 3rd one that arrived today.
Rather disappointed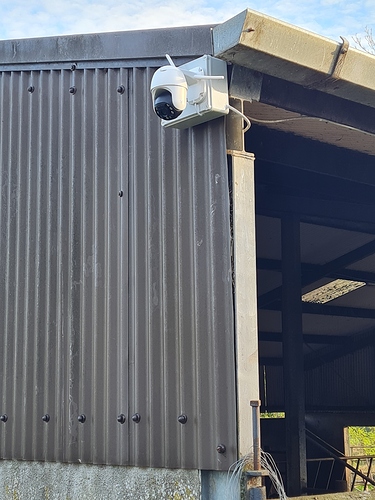 sigh
That's terrible @Brian Thanks for sharing your experience. I wish it was a better.

Let me check with our team on what the plan is for this camera so we can best resolve your situation.

We will do whatever needed to get this straightened out for you.
I haven't had much success with a solution to this.
Pretty much radio silence
Poor form
Hey @Brian let me send you a direct message. Unfortunately, I was out for a couple of weeks and getting caught up on all requests. I apologize for my delay. Please check your forum inbox.
Just to clarity my post above. I haven't had to replace this camera 3 times…I replaced it once.
I've purchased 3 cameras. 1 is working perfectly for over 5 weeks, number 2 stopped working after day 4 and I replaced it with camera number 3 which is working perfectly for the last few weeks.
I can't help but think it's a software issue
Hey @Brian Just responded in our direct message. I'll have the firmware you need by tomorrow. I'll grab your email from the direct message and send it over as soon as I have it.