I submitted a support request and received an acknowledgement on August 4, 2020 but have not heard from the support team since that time.
On 7/14/2020 I ordered a Kami Outdoor Wirefree camera. I installed it and had it operational on 7/23/2020.
Heavy rain storms passed though our area on 8/4/2020.
Some time during the rain storm moisture entered the lens creating a permanent fog: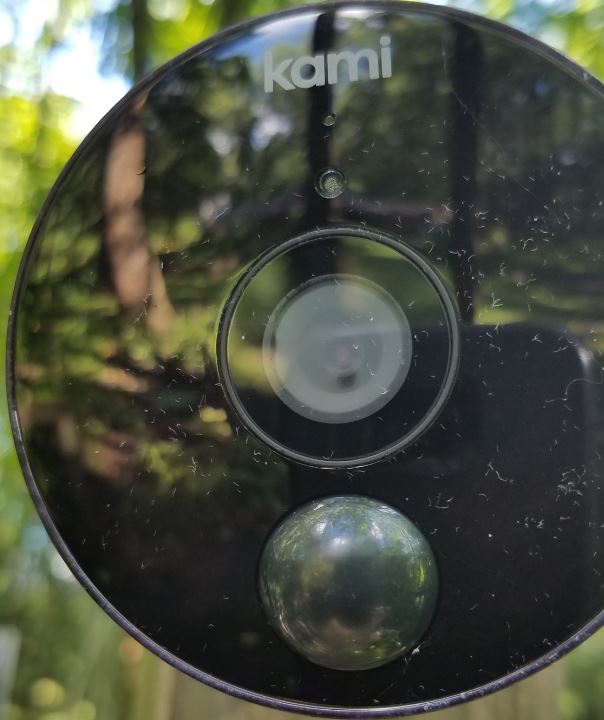 The camera failed it's first IP65 test. Camera is operational but provides unsatisfactory images
IP65:
Protected from total dust ingress
Protected from low pressure water jets from any direction, limited ingress protection
Requested remedy: Pre-paid RMA and full refund for the cost of the camera.