Hi
I have a Mibao branded 1080p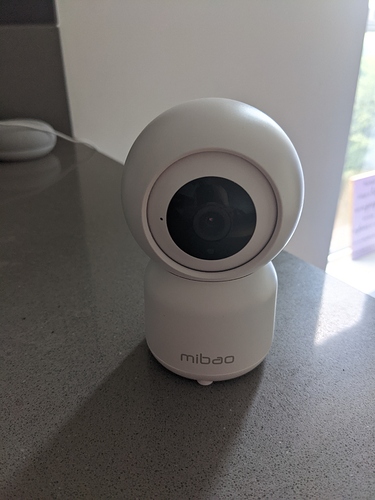 security camera
Firmware is the latest available.
As instructed, I attempt to link the Yi Home app to Google Home but I get the attached message.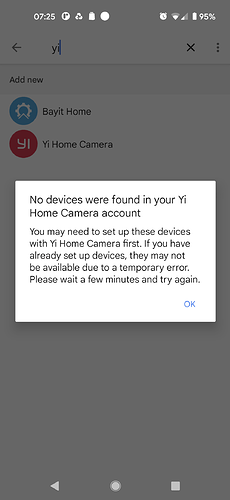 I have uninstalled and reinstalled Google Home and the Yi Home app. I have removed and readded the camera to the Yi Home app. The Google Home and Yi Home apps are talking to each other - it doesn't say they can't connection but it cannot see the camera and the camera is definitely setup and working in the Yi Home app.
The Yi IoT app is also setup and able to see the camera. This is needed to move the camera position as the Yi Home app doesn't do this