Hello, our Community!
Thank you for being a valued customer to YI and/or Kami! This community is everything to us and we can't fully express our gratitude for you and your brand loyalty.
We know you rely on our cameras to protect what matters most and we're honored to be a trusted part of your life and intimate member of your family.

You often reach out to us with fun, silly, surprising or emotional stories captured by our cameras and we've decided we can't keep the stories that bring us so much joy to ourselves any longer — we want to feature you!

So, this is an official call for submissions:

If you have a great story about your YI or Kami experience and would like to be featured, please fill out this form. If your story is selected we will reach out to you to coordinate follow-up and as a token of our appreciation, you'll receive a discount for our products!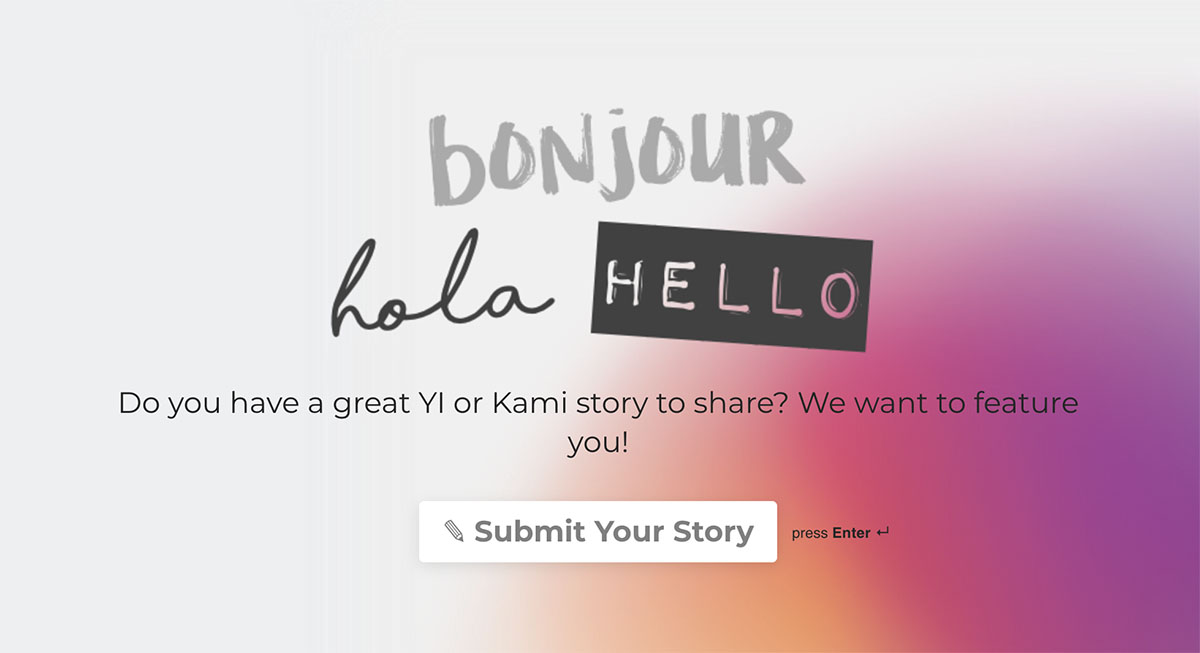 Thank you again and please stay healthy and safe.