Thank you for your interest @Adam and @CherylBuc

Yes! Count me in, recently purchased YI home 3 indoor security cameras. So far I think they are great and much better than the previous brand I purchased which failed to achieve even mediocre satisfaction.
Thanks @BrandenB

Yes, I like the way my YI kit has continued to improve with updates and would like to join the community helping to bring more great features.
Thanks Nat. We greatly appreciate your support

sign me up for any betas!
Yes I'd love to become a tester
Thanks @divadiow and @silvermoon40

Hello, we are testing our App, if you have our YI Home App, you might be able to see it as well: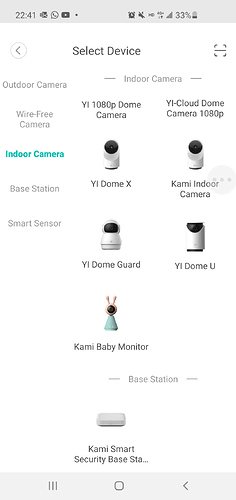 new addition to the family, YI Dome Guard and YI Dome U. what do you think about the design?
Yes, I'd like to be part of the beta
I love the design of the YI Dome Guard, it reminds me of a uniformed robot standing there at full attention. The YI Dome U looks a little more sophisticated but still looks like something I'd have in my home. I think they are great designs! Keep up the great work and awesome products. Thanks!
Sim. Gostaria de ser um tester daqui do Brazil.
English
I would to love be a tester from here Brazil.
Definitely, YES!
Would love to test or provide input.
Frank
Thanks Frank and Juarez! Added you to the list.
hi,
I didnt see this new product in my YI App (image bellow) . My app version is 4.3.19.
So, now talkiing about the design, I liked a lot, is pretty cool…Dome U very futuristic and about de Dorme Guard I agree with @BrandenB thats look like a little nice robot.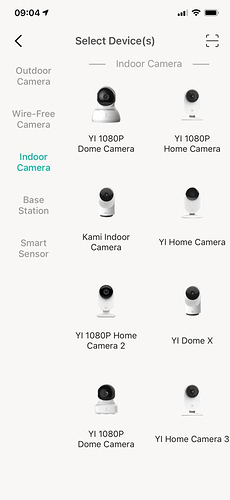 @Juarezpj the Dome U has a neat trick. I can't give it away just yet though sorry

Yes please! Happy to help.